Our Products
The products we use on your skin and hair are of the finest formulas and ingredients. No need to over complicate things. We only work with the best products. It's really that simple.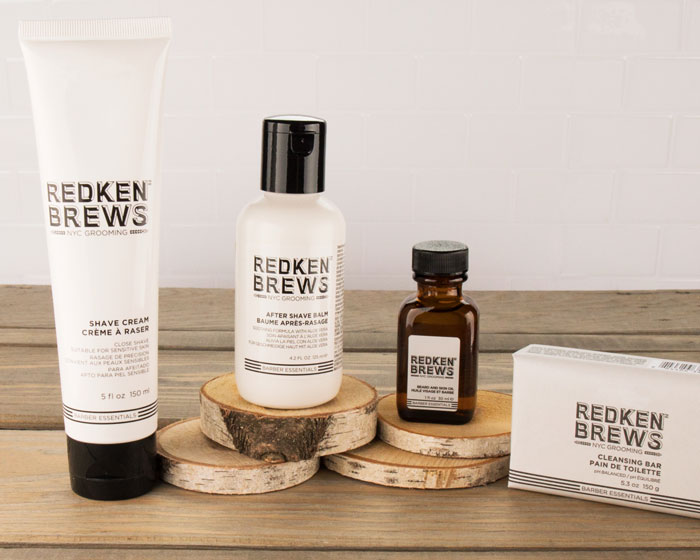 Redken Brews Skincare
Cleanse your skin with a men's soap that has a perfectly balanced pH to avoid dryness and tightness. For your facial hair needs, try Redken's newest men's shaving cream, or add a drop of beard oil to nourish your facial hair and combat any dry skin underneath your beard. 
WHICH POMADE OR STYLER IS RIGHT FOR YOU?
Your hair type. Your look. Your lifestyle. All of these factors go into finding the perfect pomade for you. Whether you use our hair pomades on their own, mixed together or with a styler, use this guide to find out which one of our men's hair pomade is best for you.
CLAY POMADE
Matte-finish styling clay separates, defines and molds hair in place to deliver a strong, pliable hold all day.
PRO TIP: Great for straight hair. Maximize the matte finish by using a blow dryer. Place on hand first and emulsify before applying to hair – this will help to have a smooth application.
HOW TO STYLE WITH CLAY POMADE
We break down how to style using Clay Pomade with quick combing techniques for a timeless, firmly shaped look.